District 303 encourages and welcomes parent input. To foster this, the District 303 BPAC is a committee made up of parents of English Learners, community members, and District 303 staff members.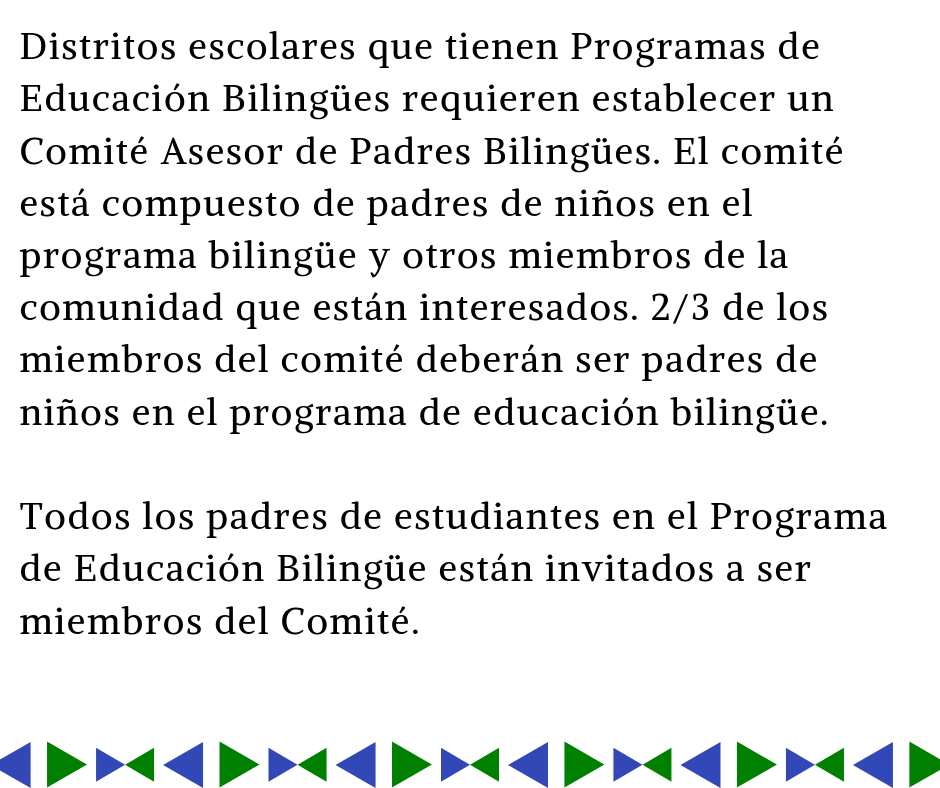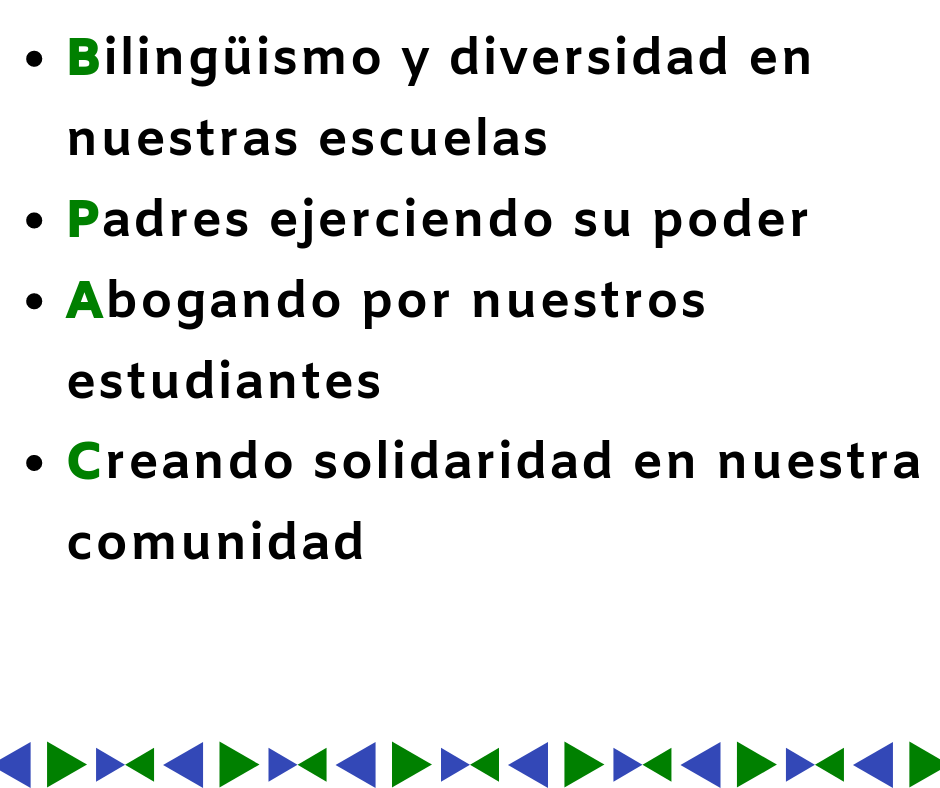 About BPAC
The purpose of the committee is to:
Promote parent participation in the District
Provide parents with the opportunity to express their views about the programs and services offered to English Learners
Review and provide recommendations regarding the District's ELL/Bilingual Program grant application
Provide educational workshops for families to increase the successful achievement of English Learners
There are some mandated BPAC requirements. To meet these, the committee must:

Consist of bilingual program parents, guardians, TBE teachers, counselors and community leaders
Meet at least four times per year
Maintain on file with the school district minutes of these meetings
Review the district's annual program application
BPAC Meetings/Reuniones del Comité Asesor de Padres Bilingües del Distrito 303
November 5, 2020
5 de noviembre de 2020
6:00 p.m. - 7:30 p.m.
Virtual: Zoom
Tecnología (SeeSaw) y Reglas de BPAC
December 7, 2020
7 de diciembre de 2020
6:00 p.m. - 8:00 p.m.
Virtual: Zoom
9 MANERAS DE REFORZAR EL APRENDIZAJE DE LOS NIÑOS EN TIEMPOS DE CUARENTENA
Ferney Ramírez Hernández, autor de "Padres Exitosos" (Successful Parents) - Los distritos no son los únicos responsables del éxito académico de los hijos, los papás también lo somos. Sobretodo, en éstos tiempos que las escuelas tienen un acceso limitado, debemos asumir un liderazgo positivo para que el aprendizaje continúe en casa, de una manera eficaz. En este taller daremos a los padres algunas sugerencias y recomendaciones para saber cómo hacerlo.
March 23-24, 2021
23-24 de marzo de 2021
*Tiempos por ser determinado
Virtual: Zoom
Eventos con una autora bilingüe: Lulu Delacre

June 15, 2021
15 de junio de 2021
*Tiempos por ser determinado
Virtual: Zoom
Fundos federales y estatales
Officers
Presidente/President: Edna Rubio

Vice-presidente/Vice-president: Teresa Moyotl
Secretaria/Secretary: Luz Lopez
BPAC e-mail: bpacd303@gmail.com