District 303 encourages and welcomes parent input. To foster this, the District 303 BPAC is a committee made up of parents of English Learners, community members, and District 303 staff members.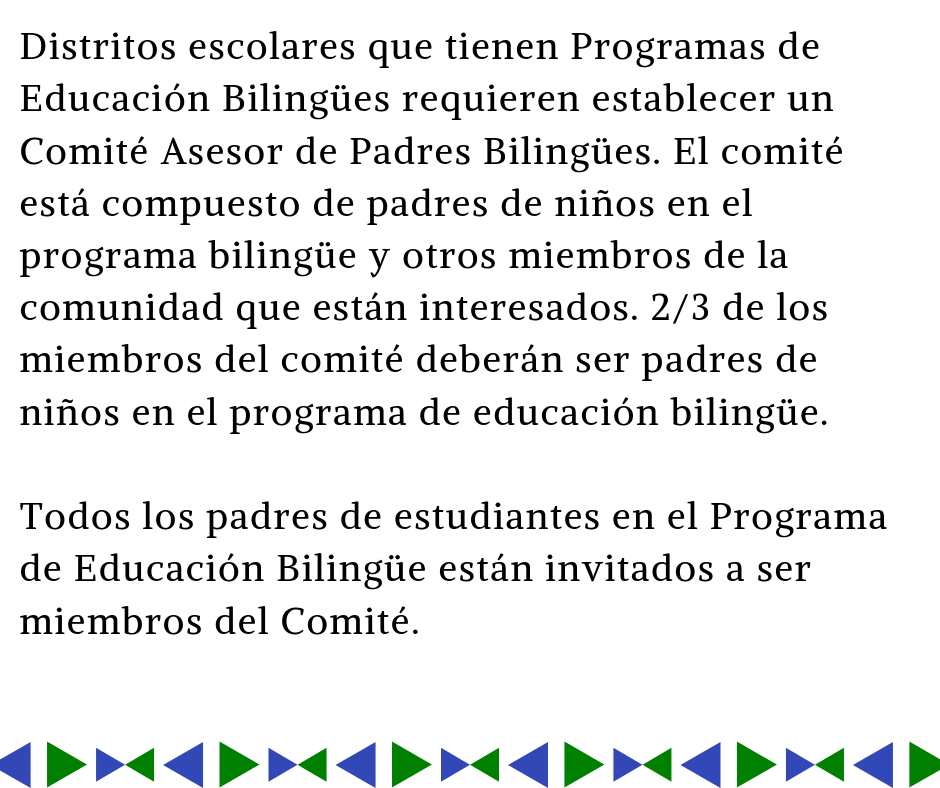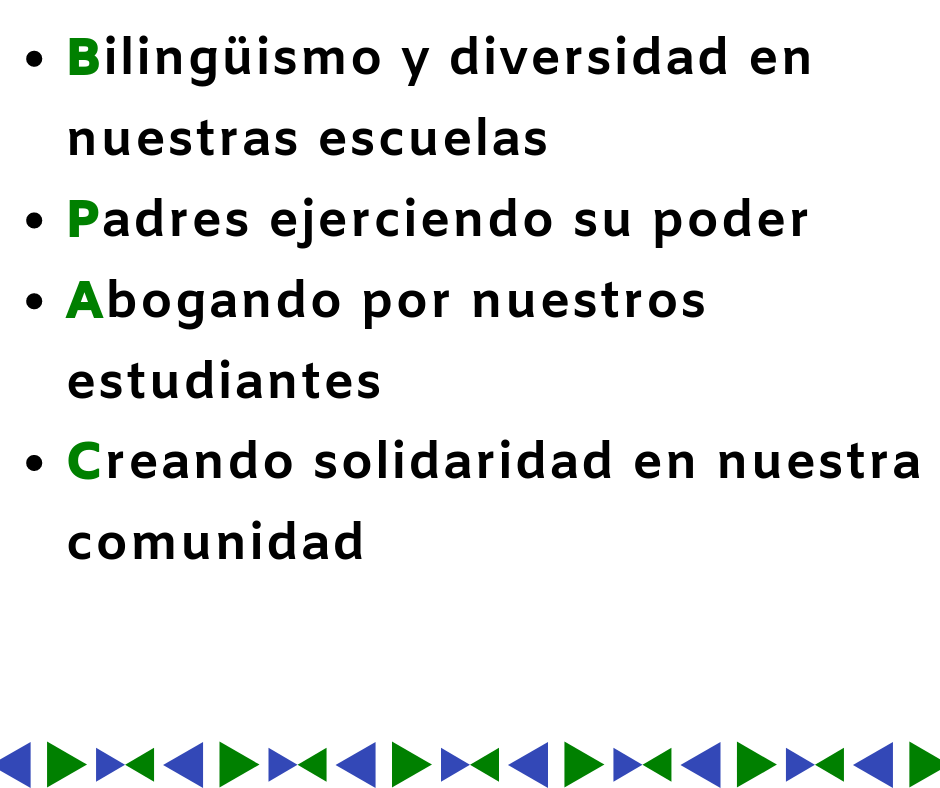 About BPAC
The purpose of the committee is to:
Promote parent participation in the District
Provide parents with the opportunity to express their views about the programs and services offered to English Learners
Review and provide recommendations regarding the District's ELL/Bilingual Program grant application
Provide educational workshops for families to increase the successful achievement of English Learners
There are some mandated BPAC requirements. To meet these, the committee must:

Consist of bilingual program parents, guardians, TBE teachers, counselors and community leaders
Meet at least four times per year
Maintain on file with the school district minutes of these meetings
Review the district's annual program application
BPAC Meetings/Reuniones del Comité Asesor de Padres Bilingües del Distrito 303
September 26, 2019
26 de septiembre de 2019
6:00 p.m. - 8:00 p.m.
Richmond Intermediate
Reglas y reglamentos del programa ELL y BPAC
October 8, 2019
8 de octubre de 2019
6:00 p.m. - 8:00 p.m.
St Charles East High School *[Entrar por la puerta 85 hacia el Pequeño teatro (Little Theater)]
Presentación del Colegio Comunitario de Elgin sobre los estudios postsecundarios y cursos para los adultos para aprender inglés.
Se hablará sobre el plan para el nuevo día de las escuelas primarias para el año escolar 2020-2021.
December 5, 2019
5 de diciembre de 2019
6:00 p.m. - 8:00 p.m.
Davis
Lectura para la familia y actividades para hacer durante las vacaciones de invierno.
April 26, 2020
26 de abril de 2020
1:00 p.m. - 4:00 p.m.
*Lugar por ser determinado
Día del Niño

May 9, 2019
9 de mayo de 2020
8:00 a.m. - 4:00 p.m.
Hilton/Chicago Oak Brook Hills Resort and Conference Center
Cumbre estatal para padres bilingües
Officers
Presidente/President: Edna Rubio

Vice-presidente/Vice-president: Teresa Moyotl
Secretaria/Secretary: Luz Lopez
BPAC e-mail: bpacd303@gmail.com