District 303 encourages and welcomes parent input. To foster this, the District 303 BPAC is a committee made up of parents of English Learners, community members, and District 303 staff members.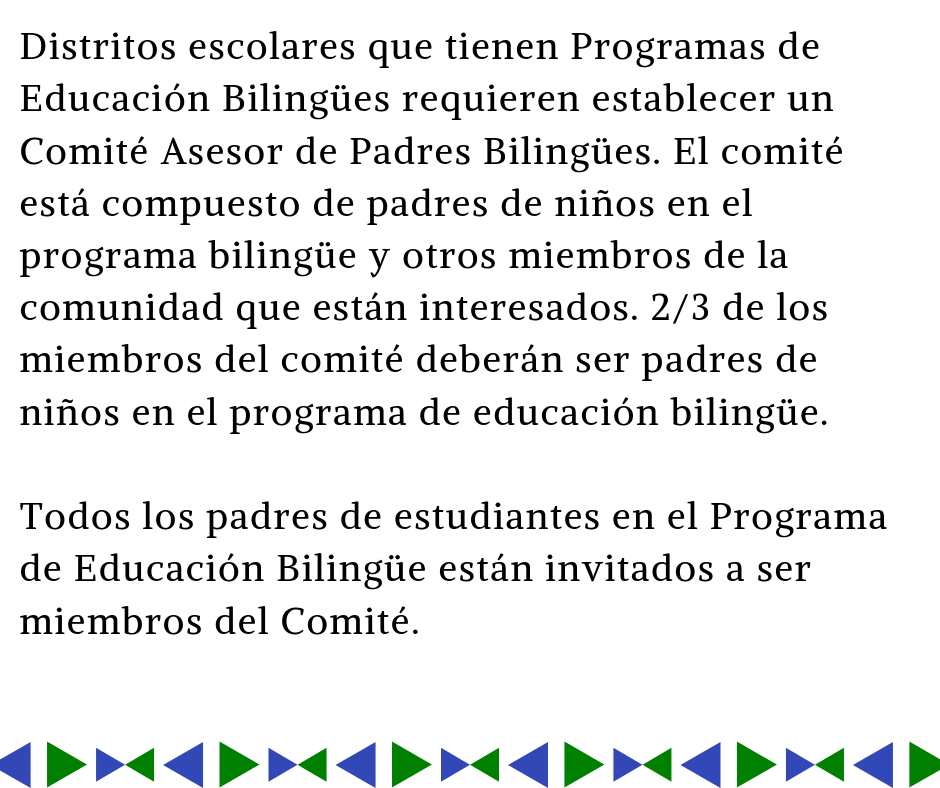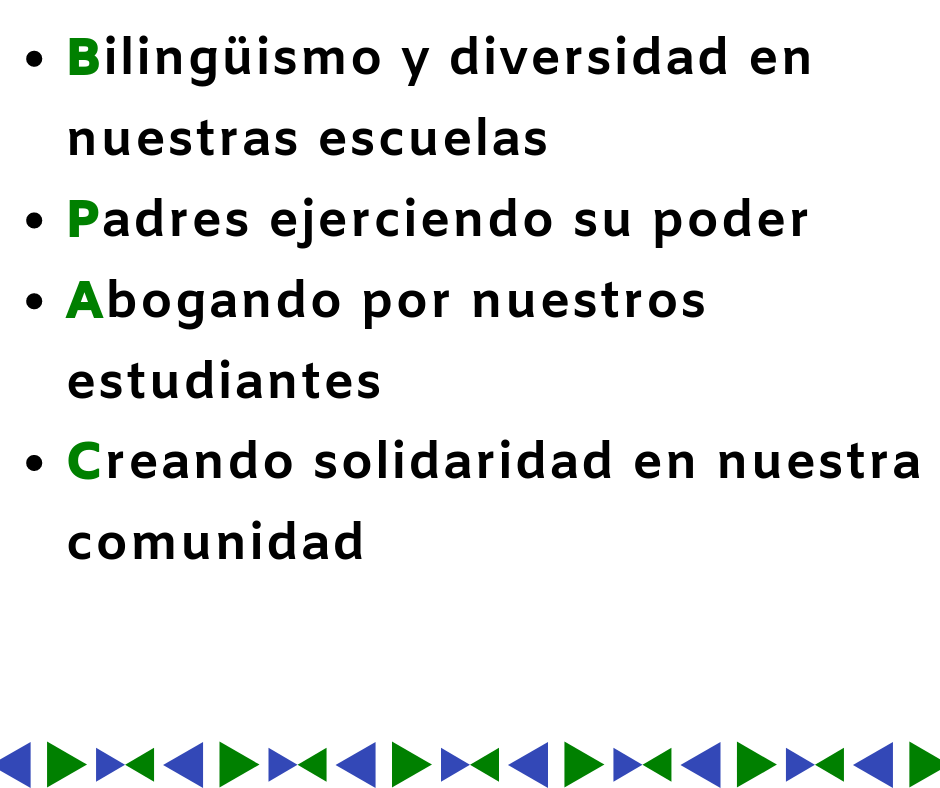 About BPAC
The purpose of the committee is to:
Promote parent participation in the District
Provide parents with the opportunity to express their views about the programs and services offered to English Learners
Review and provide recommendations regarding the District's ELL/Bilingual Program grant application
Provide educational workshops for families to increase the successful achievement of English Learners
There are some mandated BPAC requirements. To meet these, the committee must:

Consist of bilingual program parents, guardians, TBE teachers, counselors and community leaders
Meet at least four times per year
Maintain on file with the school district minutes of these meetings
Review the district's annual program application
BPAC Meetings/Reuniones del Comité Asesor de Padres Bilingües del Distrito 303
September 30, 2021
Jueves, 30 de septiembre del 2021
MÉTODOS MODERNOS Y PRÁCTICOS PARA INICIAR A LOS NIÑOS EN LA LECTURA… EJERCICIOS PARA HACER EN CASA
Por: Ferney Ramírez
6:30-8:00, Evento Virtual
El hábito de leer debe ser una sana costumbre que todos los padres debemos infundir en los hijos a temprana edad. Esta cualidad trae muchos beneficios mentales e intelectuales que le ayudarán a tener Éxito en la escuela y en la universidad donde seguramente, los queremos ver. En este taller haremos actividades para estimular y fomentar la lectura en casa de una manera divertida; de tal modo, que los niños se motiven a tener una rutina de lectura diaria.
Bilingual Parent Summit
The Annual Statewide Summit for Bilingual Parents provides a rich mix of information about issues of critical importance to parents from linguistically and culturally diverse backgrounds. Top speakers are joined by experts and panels on such topics as pathways to academic success, enhanced parental participation in schools, immigration issues, U.S. citizenship, bilingual education programs, community college services, effective parenting techniques, health care alternatives, and much more.
More Information Coming Soon!
Officers
Presidente/President: Edna Rubio

Vice-presidente/Vice-president: Teresa Moyotl
Secretaria/Secretary: Luz Lopez
BPAC e-mail: bpacd303@gmail.com